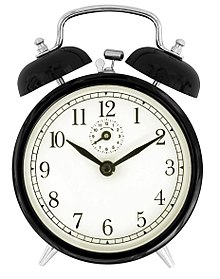 Today is the last day for Senate bills to clear the House and for all bills to clear the Senate. Full confession: the House rules are clearer to me than the Senate, so it's possible that the below analysis contains faulty assumptions. If that's the case, please forgive and I'll correct it as soon as I'm aware of it.
Here's a quick synopsis of the bills that were on my watch list. As has been the case for the last few weeks, HB3, the school finance bill, is still in conference committee, so any movement on that front could impact other items, especially since the Senate version of HB3 included additional STAAR testing requirements.
Interestingly, I did miss HB4310, which prohibits a school district from penalizing a teacher who does not follow the district's scope and sequence. It's on the Senate consent calendar today so could be on Governor Abbott's desk today. Not sure how that slipped my radar, but here it is.
If you want to contact your House Representative or state Senator today, use the Texas Legislature's Who Represents Me? link. Move quickly, though. Midnight beckons.

At Bat Today
These are bills that are on the calendar today or pending in the Senate Education Committee. "Pending" means that they held a public hearing but did not vote on it yet. According to Senate rules, as long as they clear committee and are placed on the Senate calendar for debate/vote by midnight today, then they're still live. I can't call these "dead" yet.
SB1374: Removes Algebra 1 Prerequisite for Geometry – This bill is on the House consent calendar for today so it likely to head to Governor Abbott's desk. It passed the Senate unanimously, so if it also passes the House today and the governor signs it, then it would take effect immediately. I'm not sure if that would have implications for the 2018-19 school year or summer school. But I would expect TEA's curriculum division to receive a few phone calls if it does.
HB1480: Restoration of Social Promotion – This bill removes 2nd/3rd administration of math and reading STAAR and allows school districts to provide accelerated instruction during the subsequent school year. To me, that repeals the intention of Governor Bush's SSI program so I am not a fan of this bill. However, it's toward the top of the Senate's calendar for final vote today so it's poised to head to Governor Abbott's desk.
HB663: TEKS Streamlining and IMA Clarification – The Senate Education Committee substituted a version of this bill that removed all references to TEKS or assessment and solely focuses on capping Proclamations at 75% of allocated IMA funds. It's on the Senate calendar for today. Since it's a different version than the House passed, the House would either have to accept the changes, request a conference committee, or let it die. That deadline is midnight Friday, May 24. At this stage in the session, that's a tall order.
HB1182/SB686: Personal Financial Literacy Course Requirement – These bills change the 0.5 credit PFL elective to a required course. HB1182 is pending in the Senate Education Committee, where it could still be voted out and ushered quickly through the pipeline before midnight, so it's technically not dead. SB686, on the other hand, died in the calendars committee last weekend since it was not placed on the House calendar for action yesterday or today. For HB1182 to pass the Senate requires several steps, so this measure may be effectively dead.
HB2983: STAAR at Grades 3, 5, and 8 only – This bill is pending in the Senate Education Committee so it could be passed out of committee today if necessary. However, it conflicts with other STAAR-related bills so that may only happen if those bills falter or as a last resort.
Time of Death, Midnight, May 21
A bill may die, but sometimes it's spirit is attached as an amendment to a related bill. These bills have technically died, but their ideas could be amended onto other education bills if time permits.
SB1453: Graphing Calculators – This bill would've required districts to allow graphing apps instead of requiring students to purchase graphing calculators. However, it died in the House last night at midnight since it did not receive second reading.
HB4242: Make STAAR On-Grade Level Again – This bill would have suspended student and school-level sanctions based on STAAR for 2018-19, required a study of 2018-19 and 2019-20 STAAR tests to ensure they are on-grade reading level, and required all future tests to be on-grade reading level. It died in the Senate Education Committee after not being scheduled for public hearing.