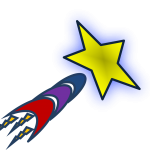 The curriculum formerly known as STAAR Mission™: Mathematics Success is now Mission Math K12™!
Mission Math K12™ is a flexible, condensed curriculum for Grades K-8 Mathematics, Algebra 1, Geometry, and Algebra 2. Based on the 5E instructional model, Mission Math K12™ lessons are teacher tools that harness the power of multimedia, including engaging audio and video documents, to deliver instruction that reinforces conceptual understanding so that students can become proficient with important skills.
Mission Math K12™ lessons emphasize succinct, tailored instruction centered around students' use of a daily math journal. Each lesson includes high-yield strategies cited by Marzano, Pickering, and Pollock (2001) such as summarizing, using graphic organizers, and note-taking. Lessons also include hands-on activities, digital and printable activity masters, and detailed teacher directions.
How much does Mission Math K12™ cost?
We license Mission Math K12™ courses per teacher, per course, for a one-year subscription beginning at $495. We also offer one-year subscriptions for campus licensing. For detailed pricing information about Mission Math K12™, please contact us for a quote that is customized to meet your specific needs.
Read about Mission Math K12™ on Learning List

Mission Math K12™ (formerly known as STAAR Mission Math) has been reviewed by the subject matter experts at Learning List, an organization that provides an independent verification of curriculum products' alignment to state standards so teachers don't have to do that work themselves. Read more about Mission Math K12™ on the Learning List blog.
Learning List provides independent reviews of K-12 instructional materials and online courses. To see Learning List's professional reviews and alignment reports for our products, go to Learninglist.com.
TEKS Alignment