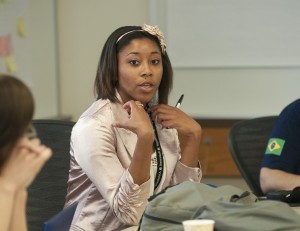 We provide professional development services for both K-12 mathematics and K-12 advanced academics in all content areas.
Dr. Paul Gray leads the mathematics professional development team. He designs and delivers teacher learning experiences for a variety of settings. His experience focuses on using research-based best practices for K-12 mathematics instruction.
Implementing high-quality instructional strategies for K-12 mathematics
Integrating mathematical processes/standards for mathematical practices into content-based instruction
Integrating digital, blended, and hands-on instructional resources
Learn more about mathematics professional development →
Judy O'Neal leads the advanced academics professional development team. For advanced academics, we focus on state-required 30 hours of foundation courses for teaching gifted children, 6-hour annual update workshops, and customizable workshops for advanced academics tailored to your school or district's needs.
Learn more about advanced academics professional development →