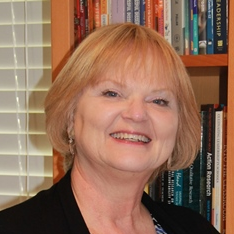 Judy O'Neal serves as our Director of Advanced Academics and comes to us with over 30 years of experience in education as a classroom teacher, campus administrator, district Gifted and Talented education facilitator, and most recently as an advanced academics specialist at the regional level.
To serve advanced academics populations, particularly teachers of gifted and talented students, we are proud to offer teacher professional development as well as technical assistance for campuses and districts to improve their advanced academics offerings.
Professional Development Offerings
Texas state law requires all teachers of gifted and talented students to obtain 30 hours of initial professional learning and 6 additional hours each year. To support this legal requirement, we offer the following workshops on a contract basis.
Exploring the Nature and Needs of Gifted Students (6 hours)
Assessing and Identifying Gifted Students (6 hours)
Differentiating for the Gifted Student (6 hours)
Using the Elements of Depth and Complexity to Increase the Rigor for the Gifted Student (6 hours)
Developing Creativity in all Students including the Gifted (6 hours)
Understanding the Social and Emotional Needs of the Gifted Student
Learn all About the Texas Performance Standards Project
Review for the TExES Supplemental Certification Test
Differentiation Essentials for Advanced Students
We also support campuses and districts in evaluation of their services for Gifted and Talented students, including helping districts understand their accountability requirements under HB3 that relate to Gifted and Talented services.
HB3 Guidelines
SBOE Approved 2019 Texas State Plan for the Education of Gifted and Talented Students
Program Evaluations
Strategic Planning for Improving Programs
Elementary Gifted
Secondary Advanced Academics
Learn more about our new ONLINE course offerings!