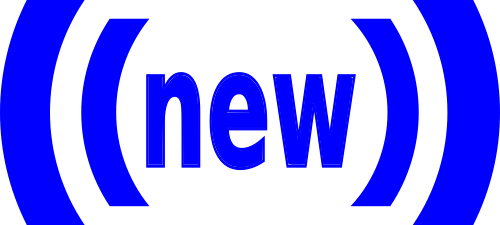 Our Focused Math™ instructional resource is a collection of artifacts that teachers may use to curate a powerful mathematics learning experience in their classrooms. In this resource, the grain size is a particular topic within that grade's TEKS. Thus, Focused Math™ could be used for initial instruction, accelerated instruction, or just-in-time intervention.
How is Focused Math™ Organized?
Our team chose to organize the artifacts by STAAR® Reporting Category in each grade level and clustered by big ideas within the reporting category.
We break down each big idea by topic based on the TEKS within that particular reporting category. Each topic is aligned to at least one student expectation in the TEKS for that grade level.
Each topic includes
A video that presents key ideas for the topic
An interactive activity with independent practice in printable PDF and digital (e.g., Google Slides) format.
Digital formats are designed to be used in your school or district's LMS. Take a guided tour of Focused Math™ with the video here!
Assessment Resources for Accelerated Instruction
Each module comes with a module mastery check assessment that is available in two digital formats. The Google Slides format mimics the question type functionality students will encounter in online versions of STAAR®. The Google Quiz version contains fewer item types but automatically evaluates student responses for correctness. For example, take a closer look at three of the newer item types as we have them in Google Slides or Google Quizzes.
What About Spiral Reviews?
We've got 'em! We know that ongoing review is an important strategy to help students retain the knowledge they've created in the mathematics classroom. Intentional spiral reviews are a great way to do that. So, we created a spiral review activity at the end of each big idea within a module.
Every big idea ends with a spiral review activity.
Each spiral review incorporates an engaging instructional strategy designed to promote student discourse.
Spiral reviews are cumulative and emphasize Readiness standards.
Take a look at two favorite spiral review strategies: Partners with Pizazz (PDF) and The Unfair Game (Google Slides force-copy link)!
How Is Focused Math(tm) Bundled For Purchase?
Individual reporting categories within a grade level may be purchased separately! This gives you the most flexibility in creating an accelerated instruction program that best meets your students' needs. This means you can:
Purchase only the reporting categories that you need for your accelerated instruction program.
Purchase reporting categories from previous grade levels that align to the students' on-grade level instruction to support accelerated instruction.
If you purchase a campus license for all reporting categories in one grade level, you receive a STAAR® simulation test at no additional charge.
Introductory Pricing begins at $95 per teacher for one module and $330 per campus for one module for a 365-day license. Summer school-only pricing available.
| | | |
| --- | --- | --- |
| Type of License | Unit | Cost Per Unit |
| 365-Day License | | |
| Individual Teacher License, one module | 1 teacher | $95 |
| Individual Teacher License, full grade level | 1 teacher | $375 |
| Campus License, one module | 1 campus | $330 |
| Campus License, full grade level | 1 campus | $1320 |
| Summer School Only (6-week window) | | |
| Individual Teacher License, one module | 1 teacher | $75 |
| Individual Teacher License, full grade level | 1 teacher | $295 |
| Campus License, one module | 1 campus | $265 |
| Campus License, full grade level | 1 campus | $1050 |
| | | |
| | | |
STAAR® is a registered trademark of the Texas Education Agency. Our use of the mark STAAR® does not imply endorsement by the Texas Education Agency.
Contact us today to get more information or obtain a customized quote for your needs.