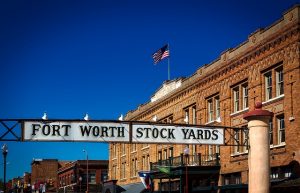 Cosenza & Associates, LLC, is proud to be a sponsor of CAMT 2017, THE Conference for the Advancement of Mathematics Teaching, in Fort Worth, Texas.
Visit us at CAMT 2017!
We will be at CAMT 2017 in Fort Worth, July 10-12, 2017, in the Exhibit Hall in booth 506. Stop by and review our resources, including the brand-new Performing Math collection of open-middle performance tasks.
Session Presentations
Cosenza & Associates, LLC, presenters are speaking at numerous sessions during CAMT 2017. Sessions below are listed by date. Some sessions are repeated twice and the repetition is indicated on the second session.
Monday, July 10, 2017
Gary Cosenza, Finding Focus and Success in Math Using the 5Es! (Secondary Session)
Session 2045, 11:30 AM – 12:30 PM, Convention Center 121B
Gary Cosenza & Kim Brewer, Using Open Middle Performance Tasks
Session 1081, 2:30 PM – 3:30 PM, Convention Center 112
Gary Cosenza, Finding Focus and Success in Math Using the 5Es! (Elementary Session)
Session 1100, 4:00 PM – 5:00 PM, Omni Sundance 1

Dr. Paul Gray, Algebraic Reasoning: A New High School Math Course (6-12)
4:00 PM – 5:00 PM Ballroom B, Convention Center
Tuesday, July 11, 2017
Gary Cosenza, Finding Focus and Success in Math Using the 5Es! (Elementary Session)
Session 1147 (repeat of 1100), 11:30 AM – 12:30 PM, Omni Sundance 1
Gary Cosenza & Kim Brewer, Using Open Middle Performance Tasks
Session 1172 (repeat of 1081), 1:00 PM – 2:00 PM, Convention Center 203C

Dr. Paul Gray, State of Assessment: How Does Texas Measure Up? (General Interest)
1:00 PM – 2:00 PM Ballroom C, Convention Center
Wednesday, July 12, 2017
Gary Cosenza, Finding Focus and Success in Math Using the 5Es! (Secondary Session)
Session 2330 (repeat of 2045), 11:30 AM – 12:30 PM, Convention Center 121B

Judy O'Neal and Debbie Sheridan, Understanding and Providing for the G/T Secondary Math Student (6-12)
11:30 AM – 12:30 PM Ballroom C, Convention Center